Microsoft appears to back claims that Rockstar Games' long-awaited GTA 6 will release in 2024, according to a recent filing with the UK's CMA.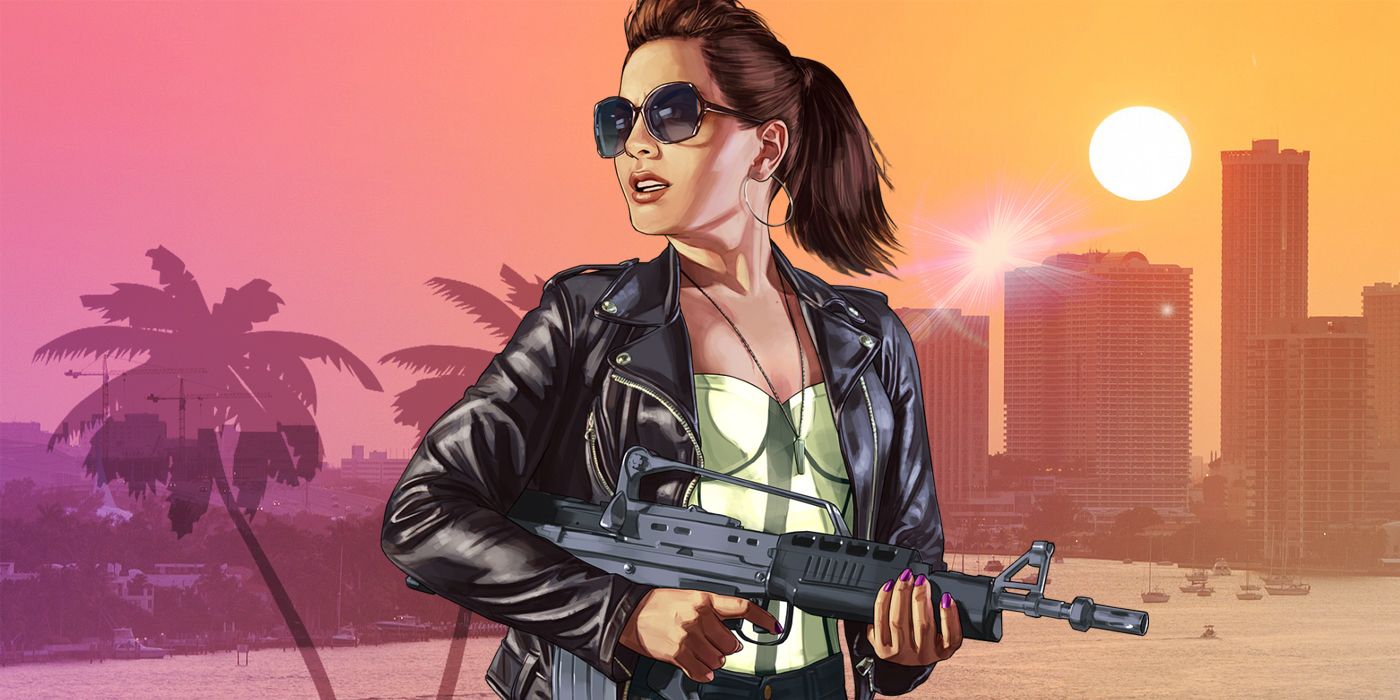 A release date of 2024 for Grand Theft Auto 6 that could be likely after a recent statement from Microsoft. The latest entry into the blockbuster GTA franchise, Grand Theft Auto 5, was originally released nearly a decade ago, though it has been re-released several times since. Though Rockstar has continued to update its online counterpart GTA onlinemany fans have complained of fatigue with the title and eagerly awaited a new entry in the series, which was formally announced in early 2022.
While not confirmed by Rockstar, there were rumors of a 2024 release date for GTA 6 previously. As reported by GamesRadar+In a recent response to the UK's Competition and Markets Authority (CMA) regarding its acquisition of Activision Blizzard, Microsoft backed Rockstar's upcoming open-world crime title and confirmed rumors of its release date, with the date of 2024 which was initially shared by Bloomberg. Microsoft has downplayed the significance of the deal with Activision Blizzard following complaints from PlayStation about the possibility of titles such as call of Duty becoming exclusive to Xbox and PC. To do so, Microsoft's main argument was that Activision games don't make up a significant enough percentage of the market share to hurt the competition, referring to other gaming giants such as GTAas well as PlayStation's many first-party exclusives.
Related: GTA 6 Story and Female Protagonist Reveal the Promise of a Unique Game
Fans are still waiting for the GTA 6 release date to be announced
A Bloomberg report earlier this year revealed the first bits of information surrounding GTA 6setting and female protagonist of , confirming a Bonnie and Clyde-style duo as the main characters of the game and a return to the fictional Rockstar version of Miami seen in Grand Theft Auto: Vice City And GTA: Vice City Stories. This came after years of speculation that the title would revert to the sole major Grand Theft Auto locations from the 3D era of the series that had yet to be covered in the HD era, or whether it would have encapsulated all of the franchise's cities in one giant map spanning across America instead.
Gamers later got to see a glimpse of these new characters and settings when a leak revealed 90 GTA 6 video, with the footage appearing to be from early in the game's development cycle. It had been assumed that GTA 6 could come out in 2023, but given how reliable it is BloombergThe report by demonstrated – plus the fact that Microsoft also supported that hypothesis at the CMA – it seems that 2024 may be more likely. This would mean GTA 6 releases over a decade later Grand Theft Auto 5and six years after the launch of Red Dead Redemption 2. This has already been the longest gap between Grand Theft Auto games to date, so when GTA 6 eventually it drops, the level of anticipation will be at an all-time high.
Among previous claims that PlayStation exclusive titles such as Marvel's Wolverine will be released in 2023 – which has not been announced by its developer Insomniac – and the latter says that Grand Theft Auto 6 will be released later, it appears that Microsoft foresees a strong financial half-decade for rivals Sony. Given the recent statements by Rockstar that the developer has invested more resources in the development Grand Theft Auto 6and the wait amid franchise revenue, many fans are probably hoping Microsoft repeats it BloombergThe report of carries weight and that the upcoming title will be released sooner rather than later​​​​.
More: Why GTA 6's Female Lead is a Big Deal
Sources: Microsoft (via GamesRadar+), Bloomberg